Residential Pest Control in Northeast FL
Are you tired of sharing your home with bugs? Look no further than Busy Bee Termite & Pest Control. We offer the best professional pest control on the First Coast! Our technicians are experts on all of the most common and uncommon pests in Northeast FL. Our exterminators will help get rid of any pests that may be invading your space.
At Busy Bee, we treat the most common pests on the First Coast, such as:
Ants

Cockroaches

Spiders

And more!
Image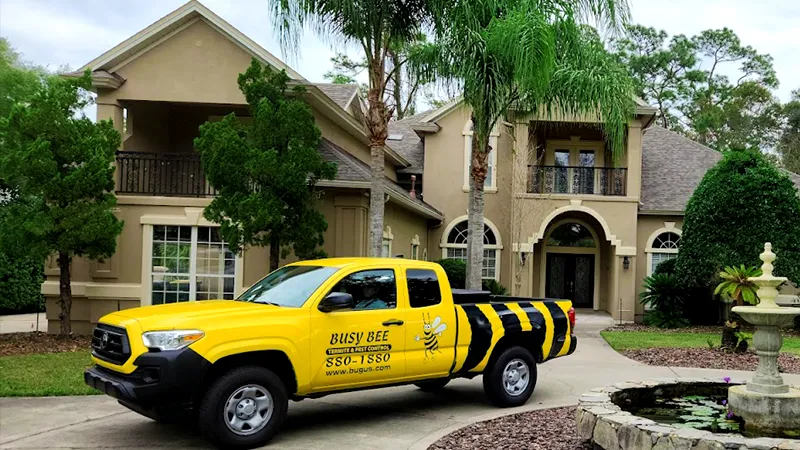 Our Integrated Pest Management Practices
The best way to control pests is to prevent them from entering your home in the first place. We use an integrated pest management program to identify areas where pests may enter, eliminate them, and prevent their return. We also use eco-friendly and EPA-approved chemicals to ensure the safety of your family and pets.
Crazy Ant Control in Northeast Florida
Crazy Ants may be small in size, but they can cause major issues. They are able to easily infiltrate your yard and home without hesitation. They have an affinity for electrical currents, which means that no gadget is safe from their wrath. They may not be able to chew through wires, but they will chew through insulation and expose live wires.
The damage doesn't stop there - crazy ant colonies can be up to 100 times larger than other types of ant colonies. Unfortunately, these pests are impervious to typical home treatments and most professional insecticides. Don't let these tiny terrors take over your home or property. Call us for a free quote and let us save your gadgets from their insatiable appetite for electrical currents.
Carpenter Ant Control in Northeast Florida
Insects play a vital role in the ecosystem, and carpenter ants are no exception. These ants use fallen logs and dead wood for their nests, ensuring the cycle of life continues. However, when they start using the wood inside your home, it becomes a major issue! Carpenter ants may not eat your house like termites, but their burrowing and nesting can be just as damaging.
Homeowners facing a carpenter ant infestation often attempt DIY, ineffective methods, such as creosote treatments. This just gives the ants more time to destroy your home. If you see carpenter ants in or around your home or notice piles of sawdust marking their burrows, it could be a sign of a serious infestation. Don't hesitate to contact Busy Bee! Our ant exterminators will help take back your house and protect it for the future.
Image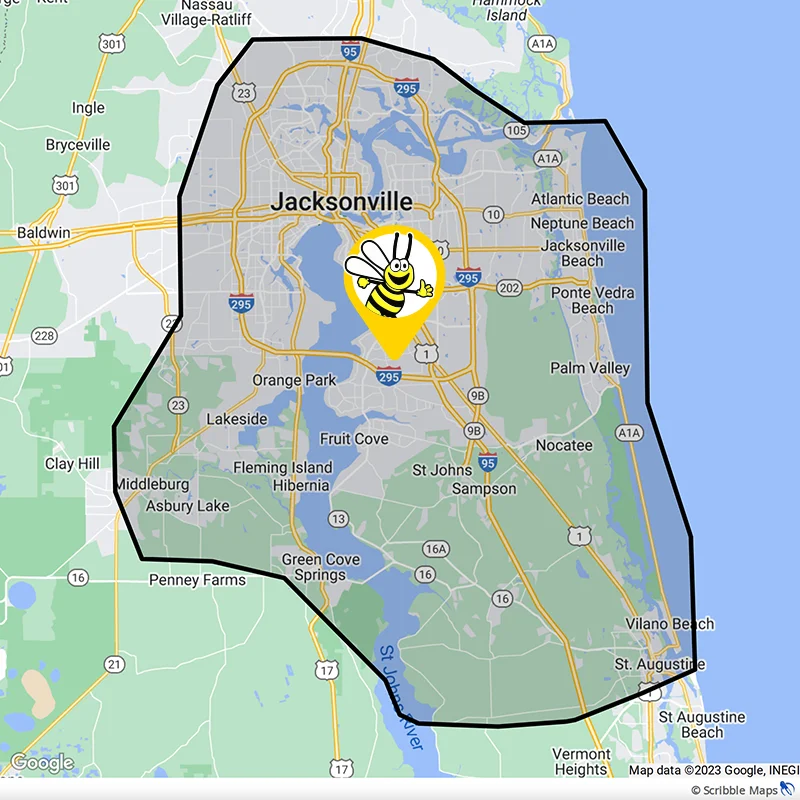 Areas We Service in Jacksonville
Busy Bee Termite & Pest Control is proud to service the greater Jacksonville, FL area. Check out or service area & contact as if you don't see your city listed!