Pest Control in Middleburg
At Busy Bee Termite and Pest Control, it's been our goal to perform every job thoroughly and deliver excellence in customer service since 1998. We do this by making sure our qualified technicians are trained and equipped to eliminate Middleburg's most aggressive pests from your home or business, and restore your peace of mind.
Our Middleburg pest services provide:
Thorough interior and exterior pest inspections
Integrated Pest Management solutions for home and commercial properties.
NPMA and FPMA approved pest control methods
above and beyond customer service
Image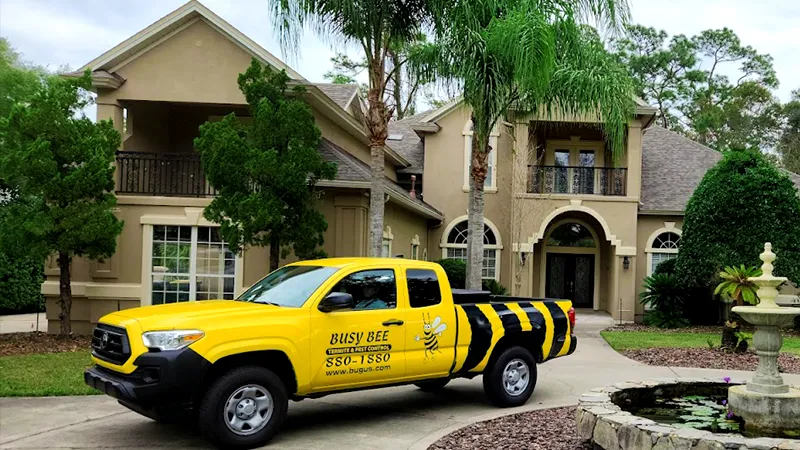 Image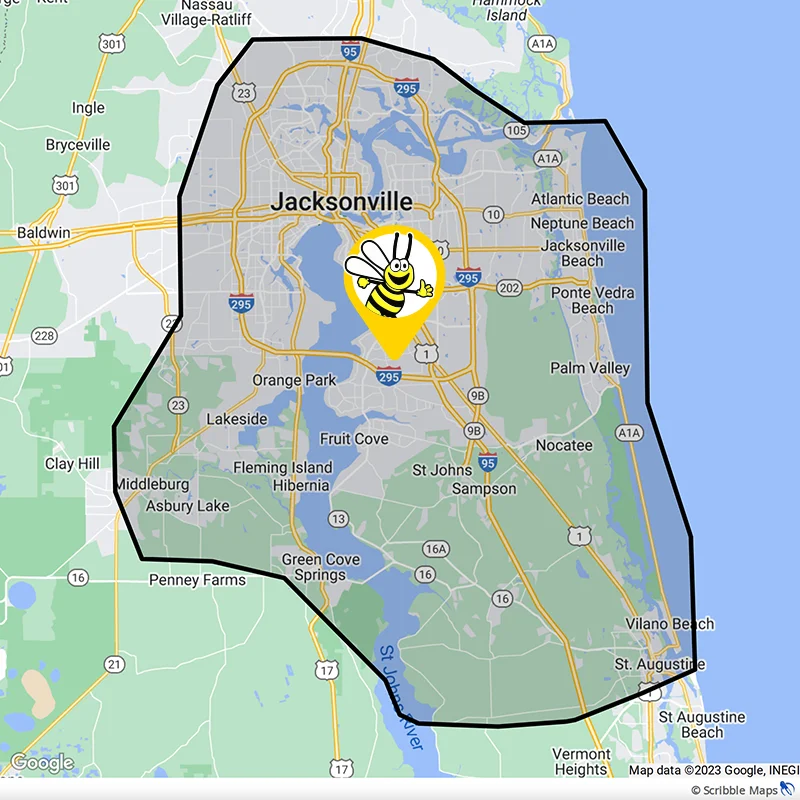 Residential Pest Control in Middleburg, FL
Home is where you're supposed to be able to let your guard down, but household pests can stop that from happening. Instead of constantly being on high alert in your own house—the place you sleep, eat, and live out your day-to-day—call Busy Bee Termite and Pest Control for dependable residential pest services. For more than 2 decades, we've served the area by eradicating:
Spiders
Cockroaches
Termites
Ants
Mosquitoes
Bed Bugs
Bees & Wasps
And More!
Our residential pest services use Integrated Pest Management (IPM) to guarantee long-term pest control. Our skilled technicians are experts at identifying which type of pest you're dealing with, and we will create a personalized treatment plan immediately after a thorough inspection of your home's interior and exterior. Busy Bee's residential pest services don't just get rid of household pests for the time being; our long-term pest management plans will keep pests away for good.
Commercial Pest Control in Middleburg, FL
A household pest infestation already puts you against a colony that outnumbers you by the hundreds. Treating one in a commercial space, such as a restaurant or office building, presents a whole new level of problems (and liabilities). Routine restaurant pest control, office pest control, and other commercial pest services prevent termites, cockroaches, bed bugs, rats, and other pests from causing costly damages—whether it's to your building's structure or your business' reputation.
Why Pests are Bad for BUsiness:
Surface and food contamination.
Disease transfer.
Structural damage.
Loss of customers.
Uncomfortable work environment.
Electrical wiring damage.
Costly repairs.
And More!
Busy Bee Termite and Pest Control's commercial pest services prioritize keeping you, your employees, and your customers safe. We provide a complete building inspection followed by an effective treatment plan to eliminate the pest problem.
Lawn Services in Middleburg, FL
If you think our services stop at residential and restaurant pest control, think again! Busy Bee Termite and Pest Control protects your lawn as well. Lawn pests like tropical sod webworms, weevils, mole crickets, and chinch bugs can wreak havoc on your Middleburg lawn, leading to dead patches and flimsy grass. Monitoring lawn pests requires a blended knowledge of lawn care and pest control. Rather than add an intensive study of mole crickets to your already dense lawn care tasks, call Busy Bee. Our experienced lawn care technicians are pros at distinguishing damage between tropical sod webworms, weevils, and Middleburg's other common lawn pests and disease. We'll send a technician to assess your turf and develop a solution. Contact us today!