Pest Control in World Golf Village, FL
World Golf Village, FL is a desirable golf course community known for its treed neighborhoods, surrounding nature preserves, and pristine land. Like the rest of Florida, pest infestation is a part of life because of the climate that both humans and pests love. When you partner with the professional exterminators at Busy Bee Termite and Pest Control, you have knowledgeable experts on your side that not only eliminate the pests you currently have, but can prevent future infestations. We have been handling North East Florida residential and commercial pest infestations since 1998, including those involving:
Bees
Wasps
Termites
Common Household Bugs
Wildlife
And more!
Image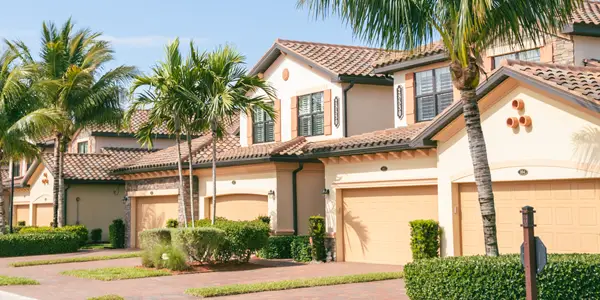 Image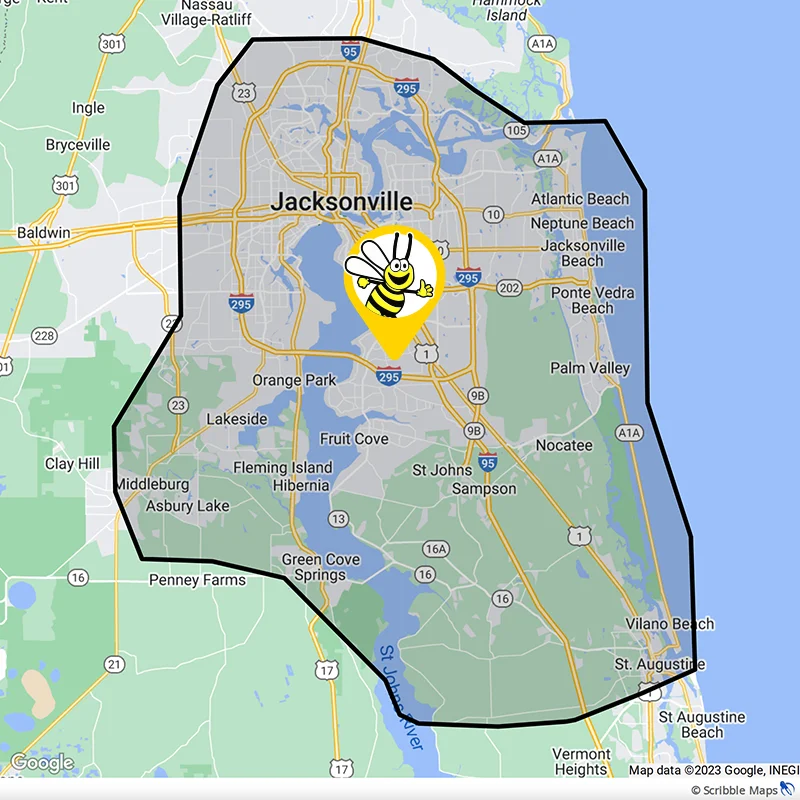 Minimize Chemical Use With Tailored Treatments
Instead of relying on chemical applications alone to banish bugs from your home, our licensed, insured, and bonded technicians use integrated pest management (IPM) to fully understand and treat each individual pest infestation. Only after we have the full picture from a thorough inspection do we recommend a comprehensive pest treatment plan. Based on the type of pests identified, our multi-pronged approach includes:
Elimination of food and water sources that are attracting pests to your home.
Exclusion work to prevent entry.
Treatment with baits, traps, and topical applications designed to eradicate each type of invader.
Use of EPA-approved products only as needed to reduce risk.
Quarterly treatments to keep your home pest-free.
Bed Bug Control
Bed bugs usually sneak into your home with purchases such as furniture, bedding, clothing, or even electronics. Once they have gained access, they can be found hiding anywhere they can fit, including behind baseboards and wallpaper. Although DIY products claim they can do the job, the only sure way to eliminate a bed bug infestation is with professional intervention by pest control companies like Busy Bee. Signs of a bed bug infestation include:
Clusters of 3-4 bites in a linear or zig-zag pattern found on your hands, arms, face, or neck.
Reddish-brown bugs the size of an apple seed in crevices and the seams of your mattress.
A musty odor that isn't explained by the presence of a wet towel or dirty laundry.
Reddish-brown fecal stains on your sheets or mattress.
If you notice any of these signs, contact Busy Bee Termite & Pest Control for a free quote today.
Termite Control
The sooner you confirm and treat a termite infestation, the less it will cost you to repair the damage to your home that these ravenous wood-destroying insects can cause. Rather than mess around with do-it-yourself termite treatments that seldom work, it's best to contact knowledgeable professionals, like the ones at Busy Bee Termite and Pest Control. Unlike other companies, we offer both Termidor HPII and Sentricon termite treatment systems to make sure we can quickly and effectively eliminate not only the termites in your home, but also the source colony. With the 2 best treatments on the market in our arsenal, we are able to leave your home termite-free In addition to our termite treatment service, we offer Wood-Destroying Organism (WDO) inspections. Our trained technicians are licensed by the state of Florida to perform WDO inspections that can give buyers in real estate transactions valuable protection from unknowingly purchasing a property with a termite infestation.
Lawn Pest Control
Issues with Florida pests aren't limited to those that try to enter your home. There are a number of insects that can quickly wreck havoc on your lawn. The experienced technicians at Busy Bee will evaluate your lawn to determine what is attacking your grass and develop a custom treatment plan to return your turf to health. You can trust us to rid your yard of common lawn pests, including:
Chinch Bugs
Mole Crickets
Tropical Sod Webworms
Weevils
And More!
Busy Bee Termite & Pest Control is known for its excellence in customer service and use of the latest pest control techniques. Contact us today for a free estimate on how we can solve your pest problems and leave your home pest-free!